About Connie Capanegra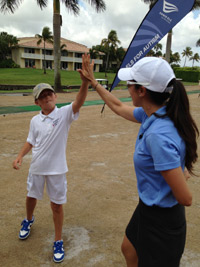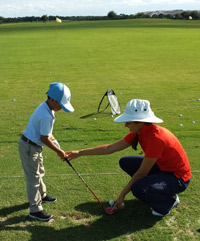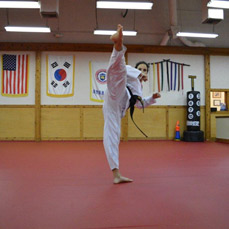 About Connie
LPGA Teaching Professional - Class A
2019 LPGA SE Section Junior Golf Leader Award Recipient
SE Section LPGA Vice-President
LPGA-USGA Girls Golf Site- Director in Palm Beach Gardens
First Tee National and International Trainer
First Tee Recognized Program Director
US Kids Certified Coach
Titleist Performance Institute, Certified
Pilates Instructor
Little Golf Train Certified Instructor
Born and raised in Buenos Aires, Argentina Constanza (Connie) is fluent in both English and Spanish. She was an avid golfer throughout her high-school career and champion at the Lagos de Palermo Golf Club in Buenos Aires, Argentina. She came to the
United
States in 2002 on a golf scholarship and played for the varsity golf team graduating from Lindenwood University in Missouri with a bachelor's degree in Human Resources and Master of Business Administration in 2007 before moving to Florida.
Connie has been the Director of Programming for First Tee Florida Gold Coast for the past 7 years and in 2020 she decided to dedicate her time to expand her golf school in Palm Beach Gardens, Florida.
At present Connie is an instructor at Keiser University College of Golf and the lead instructor at Keiser Golf Coaching Center. She is a member of the First Tee National and International Coach Trainer Team for First Tee Headquarters as well as being a First Tee Recognized Coach. Connie is a Class A

LPGA Teaching Professional and is serving her third term as a Vice President of the LPGA for the Southeast Section. She is US Kids Coach Certified, Little Golf Train Coach Certified, TPI Certified and SNAG (Starting New At Golf) Certified Instructor. She is a Pilates Instructor and combines Pilates with golf to help students with stability, strength, and mobility to improve their golf games. Connie has been involved with Martial Arts for almost 5 years and is a second degree Black Belt in

TaeKwonDo. This has

helped her to inspire students with discipline and self-confidence.
Connie's goal is to introduce golf to diverse groups with a focus on the Hispanic community. She enjoys working with children
and
adults by helping them to develop the skills necessary to become proficient golfers or just giving them the tools to have a good time while enjoying the game of golf.